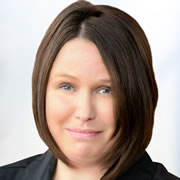 About Jennifer White
Jennifer has a rich history in the real estate and housing industries. A Tennessee native, she grew up visiting job sites with her grandfather, a local home builder for more than 30 years. Early in her career Jennifer worked as a property manager, later transitioning into relationship sales and marketing.
In 2015 Jennifer became a licensed real estate agent, an industry where her lifelong skills and experience easily transferred and translated into early success. Jennifer works in all areas of residential real estate. She is an experienced listing agent, buyer's agent, and a certified New Homes Selling Expert. Her persistence and dedication to a job well done are great assets to both her clients and the Terri Schrews Realty Professionals team alike. Not intimidated by a challenge, Jennifer is the kind of agent you want by your side. Simply put, she looks for solutions and finds a way to get things done!
When not working, you can find Jennifer spending time with family or participating in local civic and charitable organizations. She is a current Local Director for the Paulding County Board of Realtors and is heavily involved with PTO and other nonprofit organizations. Jennifer believes in the importance of living a balanced life, and enjoys hiking and outdoor activities.