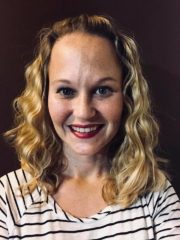 About Nicole Strickland
Nicole, being raised in a military family, has traveled all over the United States and Japan. Learning new cultures and adjusting to new environments became 2nd nature to her. This helped broaden her knowledge of communication and adaptability.
She has been married to her husband, Richard, for 16 years and have three beautiful children together. They have run a long time family business allowing her to raise her family while working along side her best friend. Nicole decided to put all of those skills to use and join our team.
Nicole is the Marketing Manager working with all of our social media accounts and websites. She works behind the scenes to help keep our current clients, as well as the public up to date on our new construction communities. She knows that social media is the key in today's market to help keep a business growing.
We are proud to have her join our team family and look forward to many years of prosperous growth.