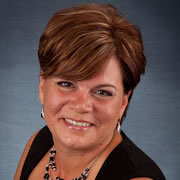 About Patricia Manning
Raised in Leeds, Alabama, Tricia was taught from a young age that the ideals of family and home were tantamount to all else. These early values and experiences made a lasting impact on her as she developed a strong work ethic early in life. As a young adult, she signed on with the United States Navy where she proudly served for more than 14 years. During her service, she learned flexibility, resourcefulness, and dedication to a job well done.
After retiring, Tricia settled in to the West Georgia area to be near family and raise her children with the same values she learned. Shortly thereafter, Tricia was approached by Terri's husband, Mark Schrews, and asked to perform some part time administrative tasks he needed assistance with at his mortgage company. Her skillset became immediately apparent and she was quickly promoted to the position of Office Manager, and later, Licensed Compliance Officer.
Within a couple of years, Terri successfully recruited Tricia to the real estate side, where they have been going strong as a team for the better part of a decade. As Executive Assistant for Terri Schrews Realty Professionals, Tricia manages the office, handles contract to close duties, and manages production tasks related to the new construction aspect of the business. She also holds an active Georgia Real Estate License and enjoys helping friends and family with their individual real estate needs.
Tricia brings her strong sense of family and unwavering work ethic to the team. She is the mother hen of the organization and strives to make each client truly feel like family as she helps brings their dreams and goals to fruition. She is an integral part of the Terri Schrews Realty Professionals team. We count it as a blessing to have her with us.