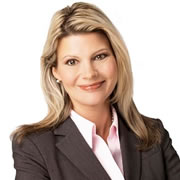 About Terri Schrews
As a proven leader in the industry, Terri has been helping clients accomplish their dreams and goals for more than 18 years. She has been a licensed Realtor since 1999, and licensed Georgia Broker since 2004. She has extensive background in residential real estate, and has worked in nearly every facet of the industry. During her career, Terri has lead a top selling team, been a top individual agent, and been qualifying broker of a nationally franchised firm. Having managed over a thousand contracts to a successful closing, her wealth of knowledge and commitment to excellence help her clients achieve their goals.
If you ask Terri what the secret to success is, she will tell you without a doubt it comes from building strong relationships. She values client relationships and dedicates her time and attention to cultivating partnerships. She works not just for you, but also with you, helping to ensure a smooth transaction or successful project. Terri understands the hyper-local nature of real estate. The communities she and her team work in are the very same communities they are entrenched in – where they live, play, and raise their families.
On a personal level, Terri is a creative at heart and a lifelong learner. She believes in living the good life and is passionate about helping others do the same. From her perspective, home is where the best parts of life unfold. Home is much more than sticks and bricks, it's where your life happens. She truly enjoys walking alongside others and sharing in this process. To Terri, being in real estate is so much more than selling houses. It is creating home.